Scope
Updating key touch points to bring brand equity to life. Updating Fresh Cosmetics "brick and mortar" expression to reflect the brand evolution and business needs.
Role
Design development of concept evolution for fss, ds, travel retail, and open sell. 3D renders and representations, fixture kit development, architectural details, material kit development, prototype, industrialization/vendor management and guidelines.
Stage I
Identifying ways to amplify the Fresh branding codes, redefine and reinforce the user journey and re-positioning of brand, remove design redundancies, expand consultation services, and highlight better our premium products within the stores.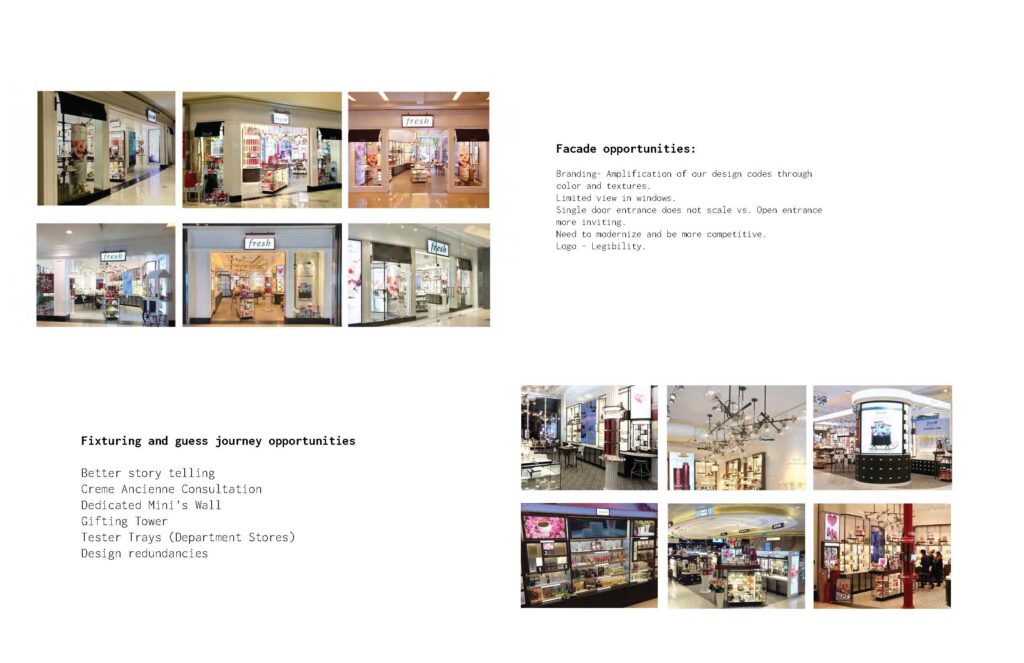 Initial studies and first shop prototype
Redefining the Fresh experience and evolution of the brand through new materiality and fixture kit. We revisit the Fresh manifesto and define the audience. This is reflected in the design pillars and shop codes evolution, material and finishes, fixture and furniture design, architectural details and the journey experience for all of the brick and mortar presentations. Including, free standing stores, department stores, travel retail and open sell.
Design concept for Free Standing Stores, Department Stores, Island Counters, Travel Retail, and Open Sell.
Proof of concept prototype at Harrods and White Hall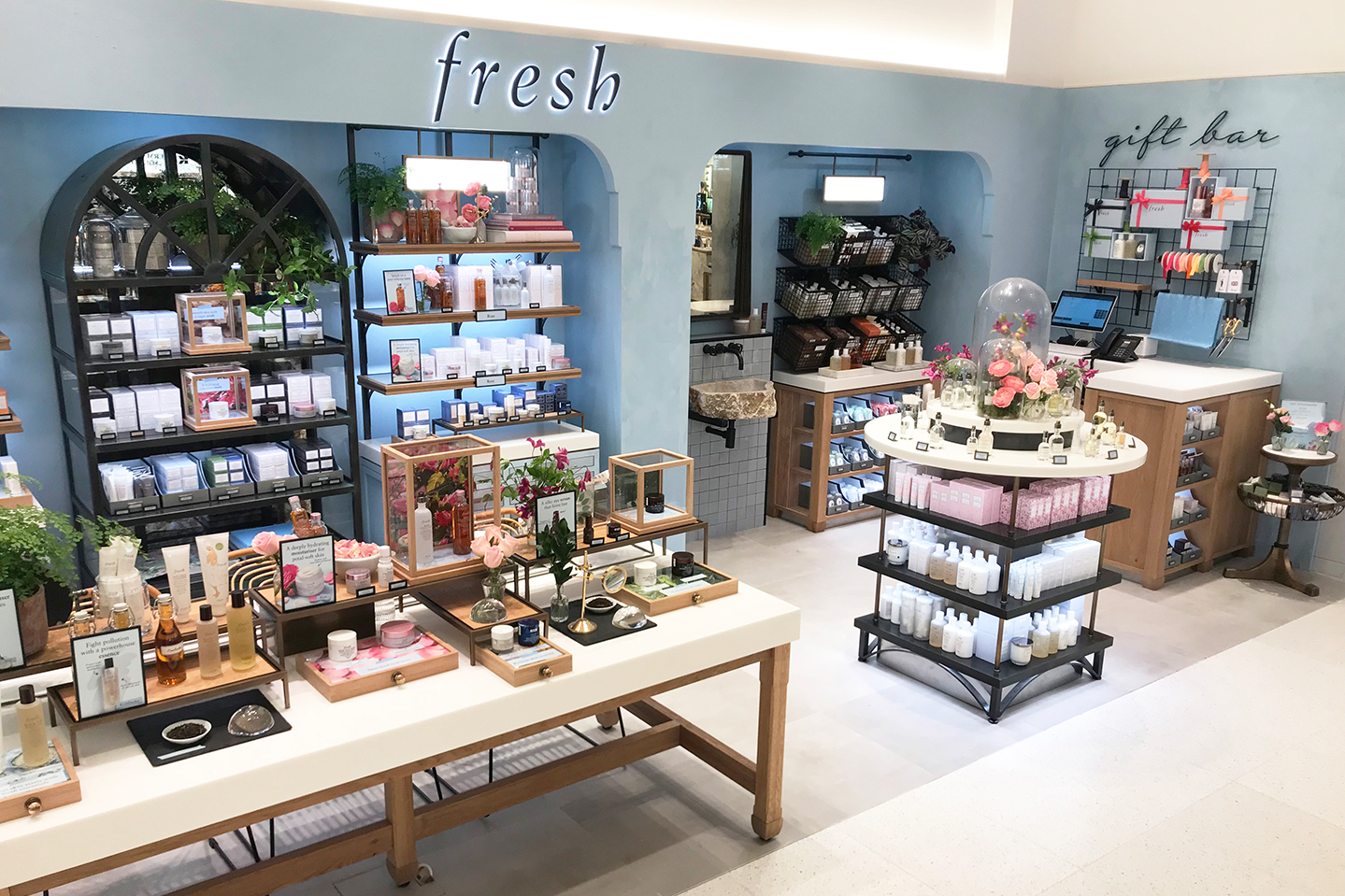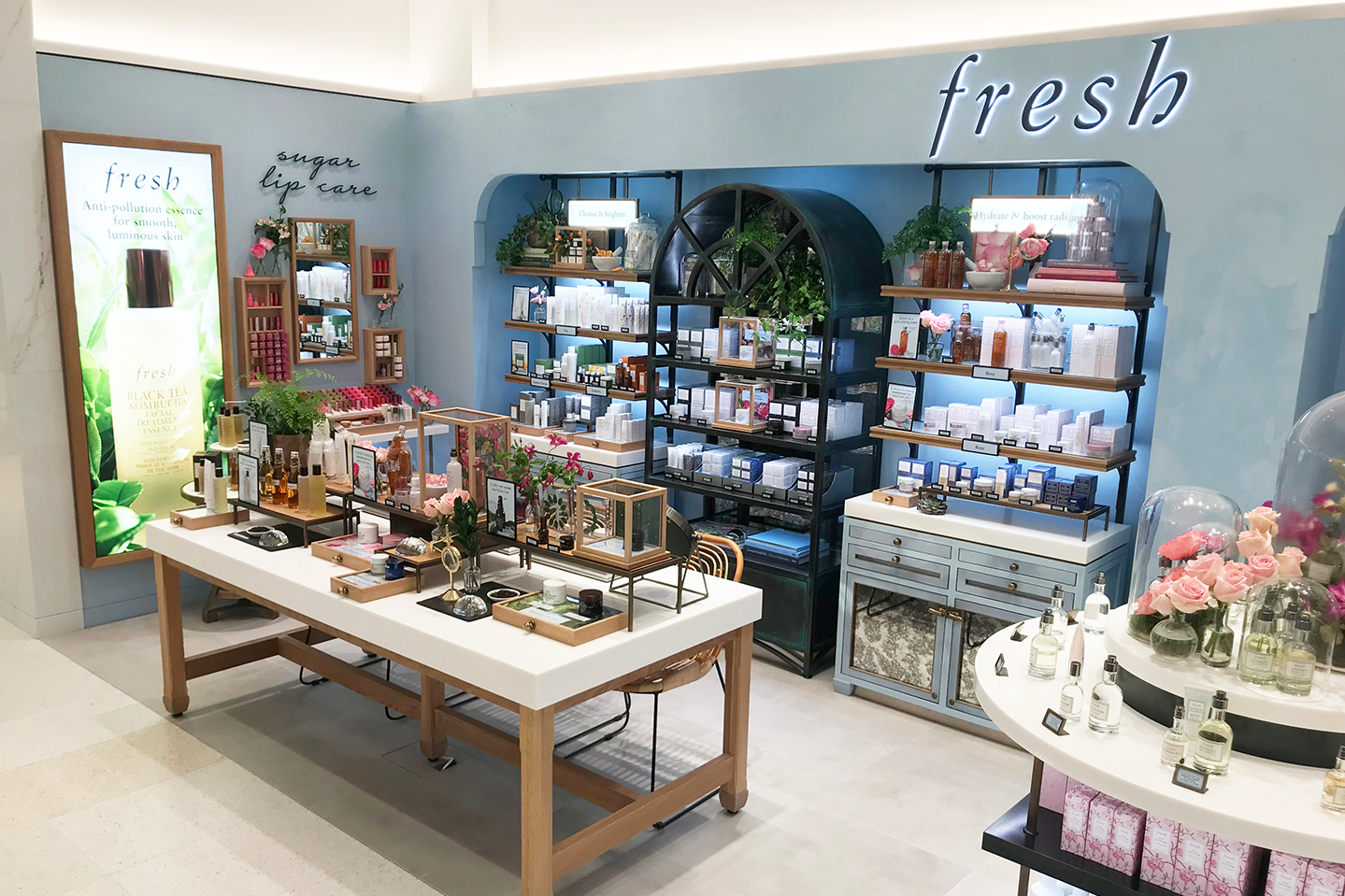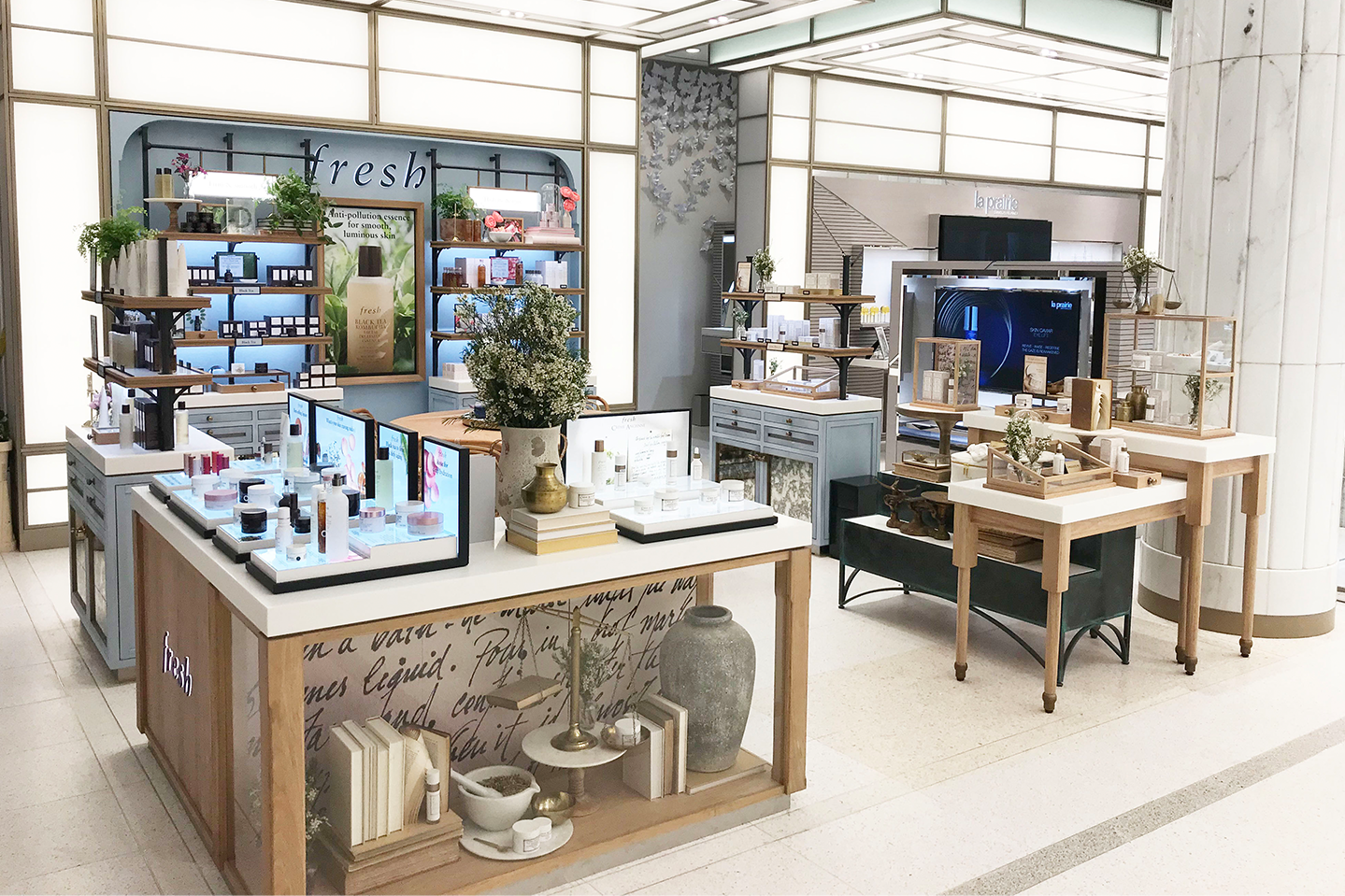 Stage II – Industrialization and streamlining
Revised architecture, fixturing, materiality and user experience journey. Refining of design codes based on prototypes, remove design inefficiencies and redundancies. Rollout to all channels (freestanding stores, department stores, travel reatail and open sell).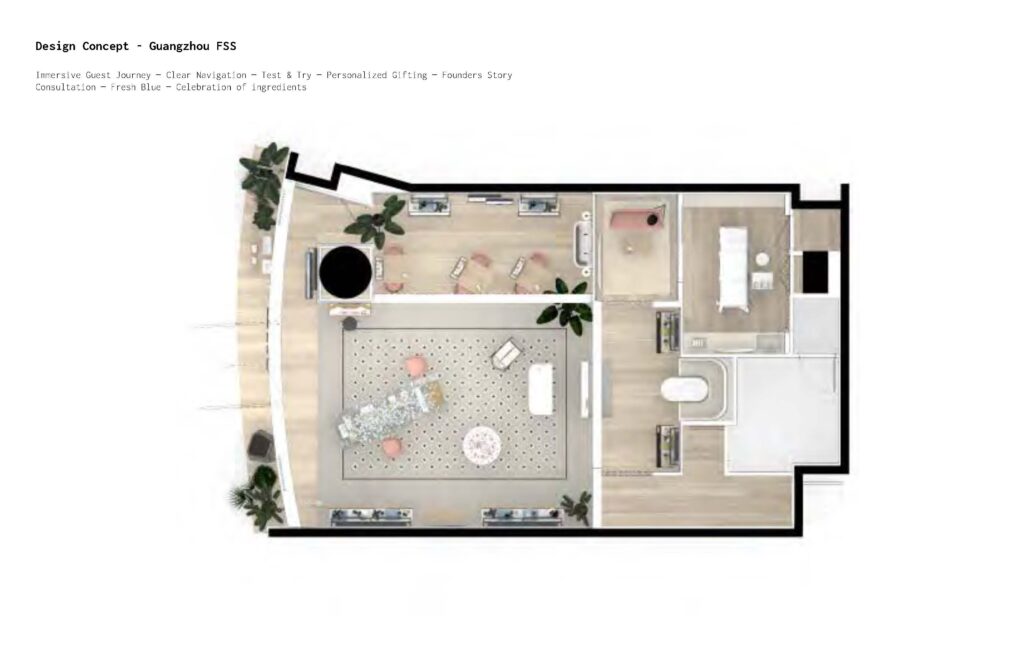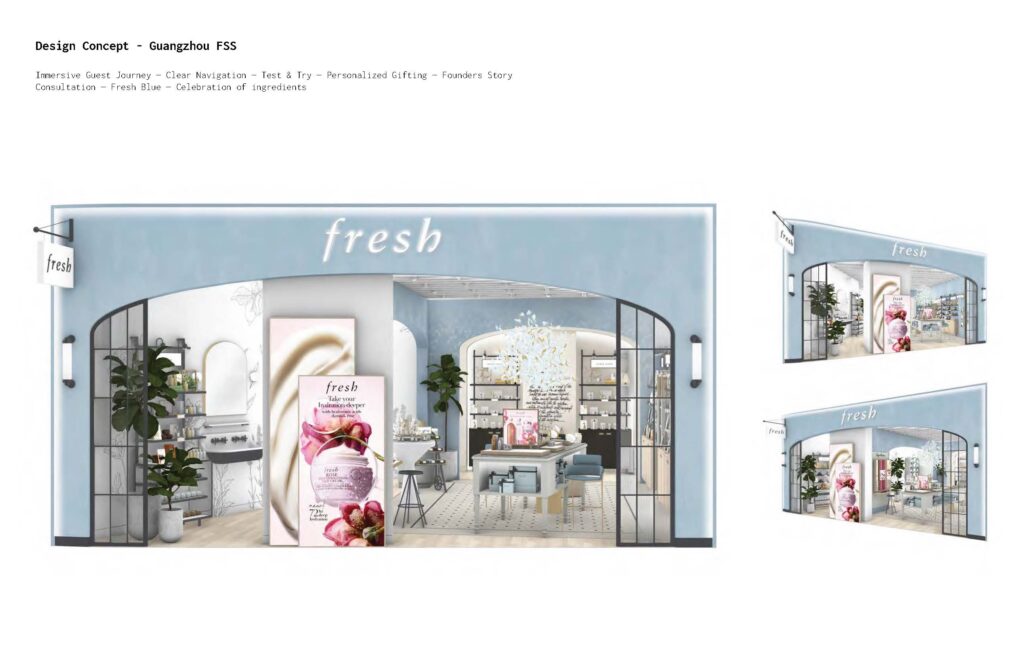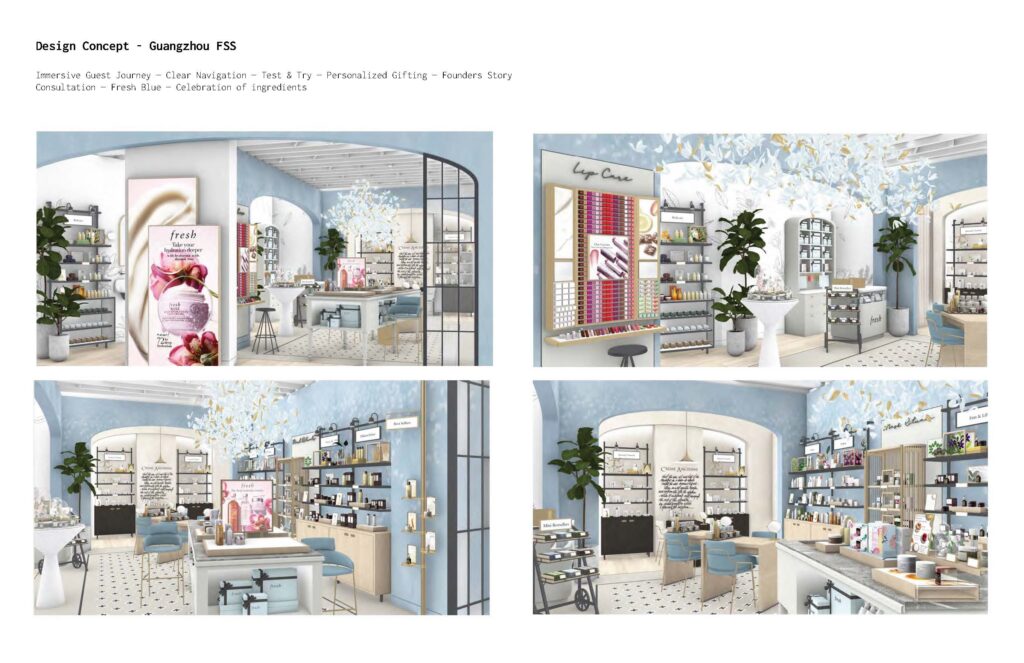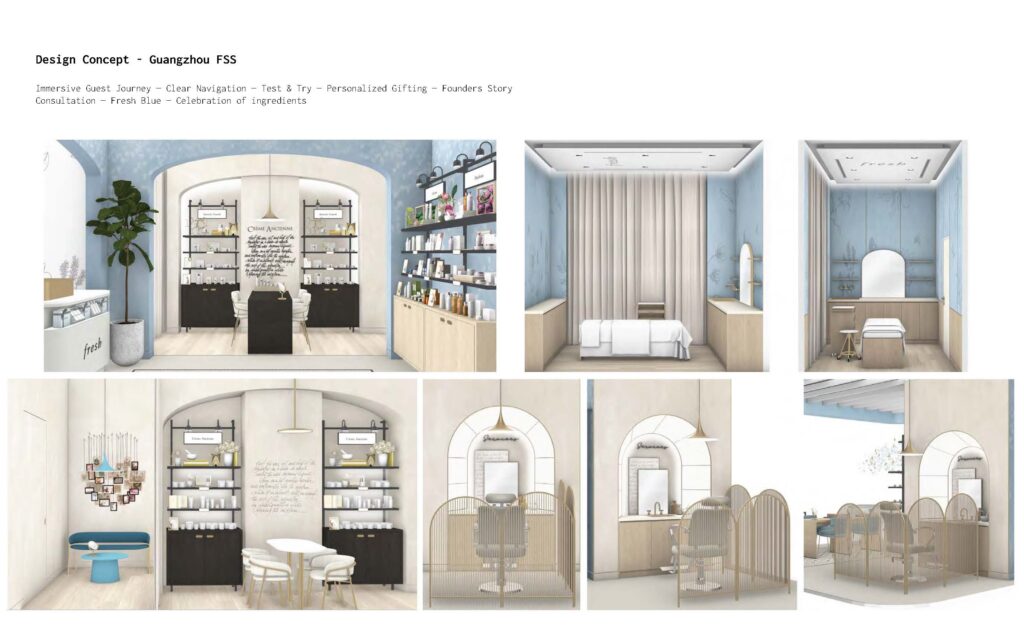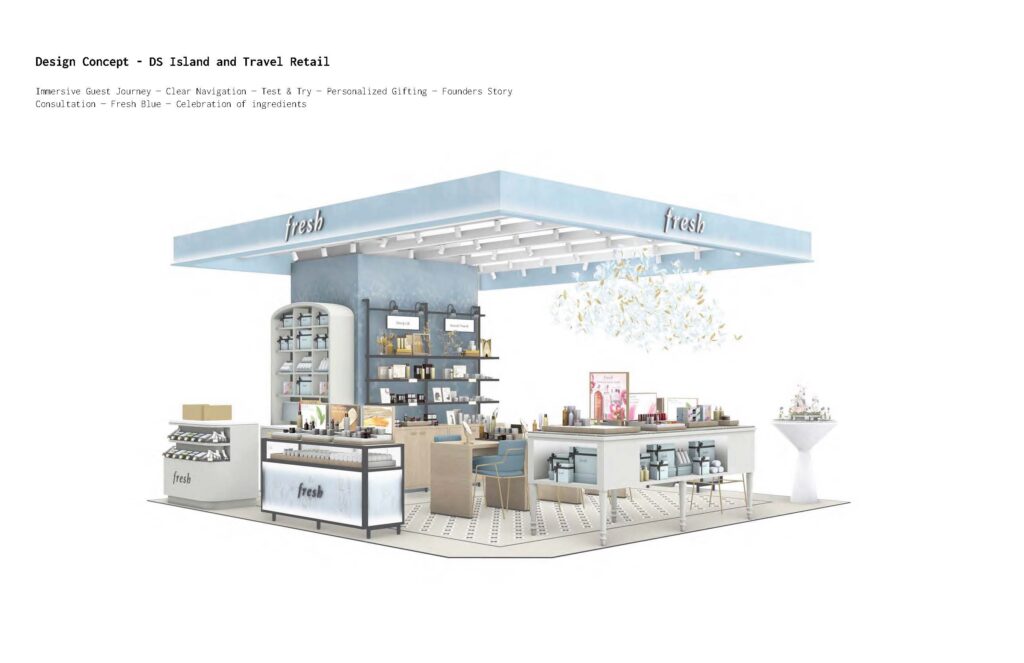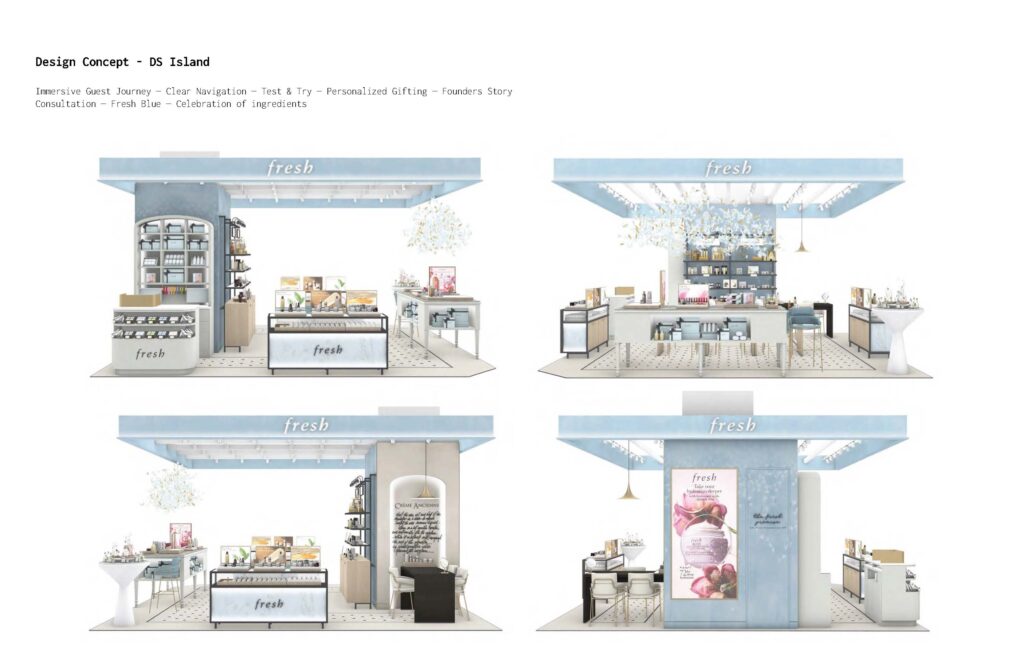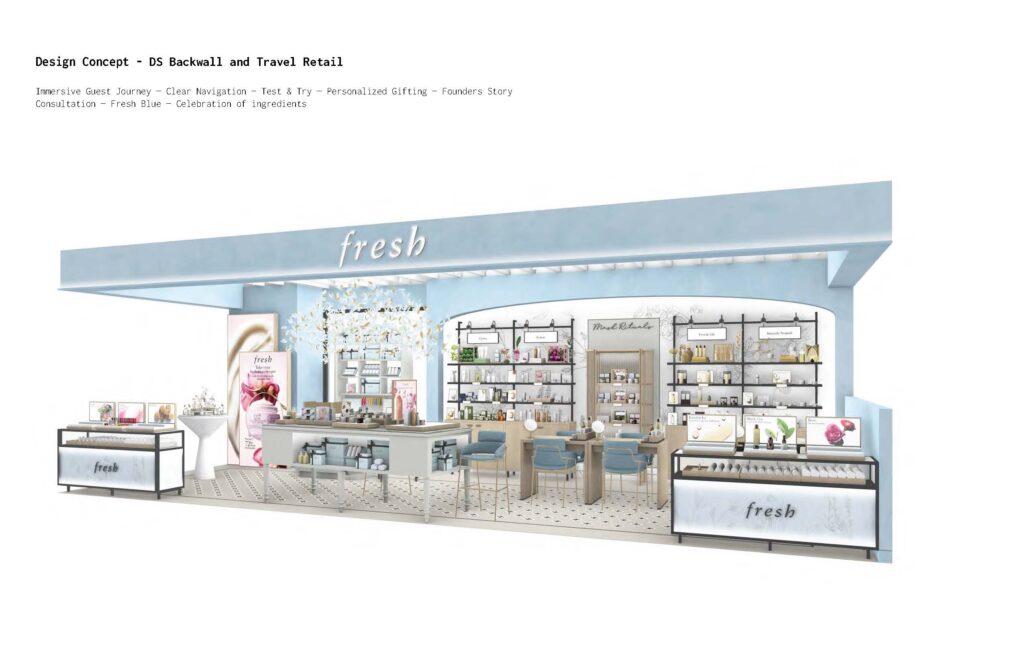 NSC executions and results
Roll out across different channels. Increase of sales, global reduction of 20% over 3 years through global purchasing/distribution, improved lead times and design efficiency through improved design.