Background: Lagardere Hainan Duty Free is one of the biggest duty free in China with a gross floor area of 95,000 sqm and 6 levels dedicated to shopping, dinning and entertainment. Fresh's location is on level 2 and at a high visibility in premium and major skincare zone opposite to Dior, Lancome, SKII and La Mer.
Role: Design development of concept , 3D renders and representations, fixture development, architectural details, material kit development and management of project from beginning to end.
Scope: Location at Pop Up zone facing the main traffic, area is 53sqm. Backwall: 2800mm height with a 700mm generic canopy for brand customization. Logo signage can be customized within guideline. Ceiling can be customized and flooring is provided by Retailer (still neogitaing to be customized). Loose fixture height limit to 1350mm.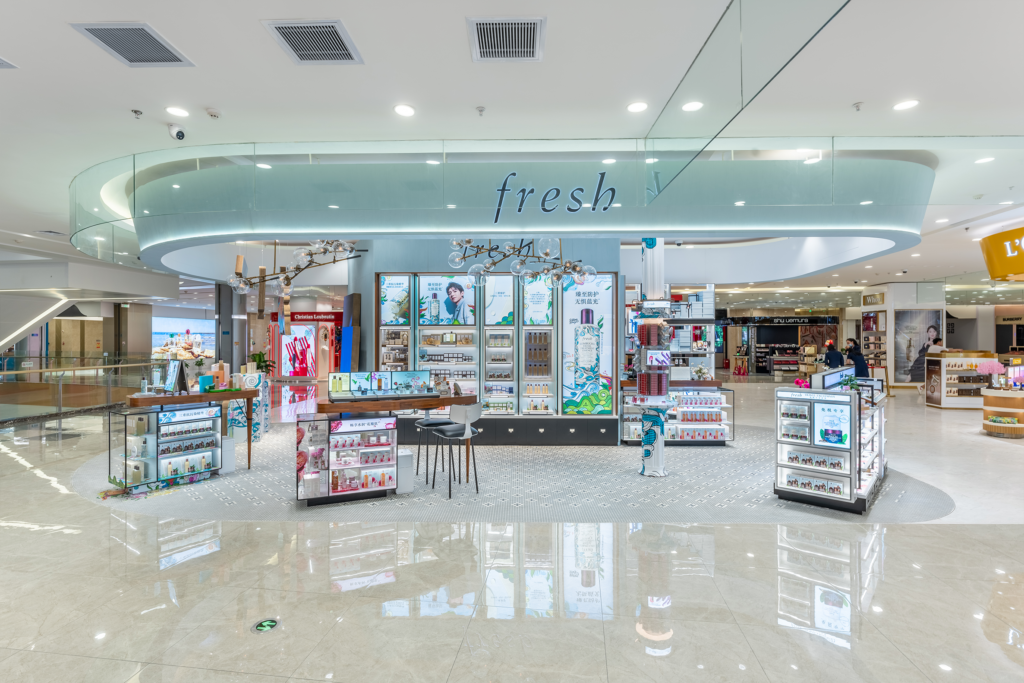 Vendor package overview and initial sketches
Program layout and 3d representations